TREC Professional Inspector 7137
Todd Arnold holds a Professional Inspectors License (the highest designation issued by the state of Texas) from the Texas Real Estate Commission. Todd is also a Certified Master Inspector, the highest and oldest designation recognized both nationally and internationally by the Master Certification Board and by InterNACHI.
​
Our count so far is that Todd has performed over 25,000 residential, commercial, and phase inspections in Central Texas. With every inspection Mr. Arnold performs or supervises, he utilizes more than 19 years of hands-on inspection experience in Central Texas with API. Inspection has never been Todd's side job, this has been his career. Todd is one of the founding inspectors in Bell County bringing inspection best practices to the industry that are now used country and industry-wide.

From time to time we let Todd have a break with his wife of over 30 years, Audrey and they travel, scuba dive, and hang out with their two grown sons.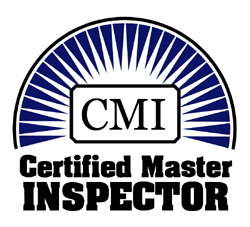 Texas Real Real Estate Commission Professional Inspector License 7137
Certified Master Inspector
Temple-Belton Board of REALTORS, Affiliate Member
Waco Association of Realtors, Affiliate Member
Temple Historic Preservation League Board President 2014 - 2016
Temple Historic Preservation League Board Member 2012 - 2016
Temple Historic Preservation League Member 2003 - present
Years Serving Central Texas