Todd R. Arnold, CMI
Founder & Lead Inspector
TREC Professional Inspector 7137
​
​
Todd Arnold holds a Professional Inspectors License from the Texas Real Estate Commission. Todd is also a Certified Master Inspector, the highest and oldest designation recognized both nationally and internationally by the Master Certification Board and by InterNACHI.
​
Our count so far is that Todd has performed over 25,000 residential, commercial, and phase inspections in Central Texas. With every inspection Todd performs or supervises, he utilizes more than 20 years of hands-on inspection experience in Central Texas with Arnold Property Inspections. If we start adding up all the years of inspection and building experience Todd is at over 40 years and counting. He doesn't stop there, Todd continues to educate himself through continuing education, new building product in-services, and reviewing the latest building practices daily from the foundation to the roof coverings.
​
Inspection has never been Todd's side job, this has been his career. Todd is one of the founding inspectors in Bell County bringing inspection best practices to the industry that are now used country and industry-wide. For example, the "blue tape walk-through" that most builders perform as delivery of their final product was created by Arnold Property Inspections almost two decades ago. Todd's thinking was "You wouldn't buy a new car with a scratch in the door, why would you buy a newly constructed house with a dent in the wall?".
​
Todd also performs residential construction phase inspections for the best builders in Central Texas ensuring that the product they deliver to their buyers is of the highest quality and above the standards of local code enforcement. Todd's team performs inspections on multi-unit properties that range in size from duplexes to apartment complexes.
​
From time to time Todd takes a break and spends it with his wife of over 30 years, Audrey, his two awesome grown sons, and his two godsons. He enjoys traveling, scuba diving, and working on his 100-year-old home.
​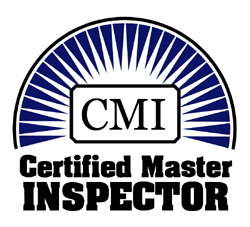 Licenses & Memberships
Texas Real Real Estate Commission Professional Inspector License 7137
Certified Master Inspector
Federal Aviation Administration Unmanned Aircraft Pilot License 4753161
Temple-Belton Board of REALTORS, Affiliate Member
Waco Association of Realtors, Affiliate Member
Temple Historic Preservation League Board President 2014 - 2016
Temple Historic Preservation League Board Member 2012 - 2016
Temple Historic Preservation League Member 2003 - present
Inspection is not just our livelihood but it is our life's work. We believe that in business, nothing is as important as your professional reputation with your community so we rise each day trying to provide the best services we can to our clients who have become our neighbors.
​​
Our foundational focus has been and will always be on being the absolute best building inspectors in Texas.
​
- Todd Arnold
Founder's Message